New! Look here for the calendar of coming events.
Want to learn about our annual and special events – Book Sale, Plant Sale, and Winter Interlude? Click here.
---
Calendar of Events
Click any colored entry for details. Click here to browse all the details.
November
CANCELED! Wednesday, Nov. 29: Movie – Life, Animated – 6:00 to 8 PM
December
Friday to Sunday, December 1 – 3: Holiday Tree Sale – 9 AM to 3 PM
Wednesday, December 13: Candlelight Caroling in McMichael Park – 7 PM
Monday, Dec. 18,  Fiber Arts Group II  5:30 -7:00 p.m.
Monday, Dex. 18: Falls Book Club – 6:30 PM
Friday, Dec. 29: NOON Years Eve at the Library – 11 AM
---
Browse complete details below
---
Holiday Tree Sale
Friday to Sunday, December 1 to 3, 9 AM to 3 PM
Vault + Vine, 3507 Midvale Avenue
Featuring freshly cut, long-lasting Fraser and Douglas Firs in a variety of heights. Proceeds go to the Friends to support Library programs.

Check out Vault + Vine's extensive Inventory of holiday greens and plants. Enjoy a 10% discount on all V + V purchases (except consignment items) with the purchase of a holiday tree. Credit cards accepted by the Friends.
---
Candlelight Carol Sing
Wednesday, December 13, 7 PM
Memorial in McMichael Park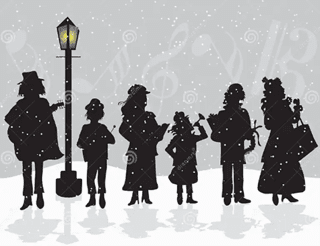 Christmas carols by candlelight, Santa arriving on the fire truck for the kids, and afterwards hot cider and homemade baked goods. A warm, community-spirited winter event!
Click here for details and to see the many collaborating community groups.
---
Falls Book Group
Monday, December 18, 6:30 PM
Falls of Schuylkill Library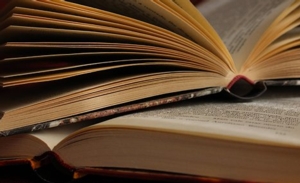 The book selection for this month will be Profiles in Ignorance by Andy Borowitz.
The Falls Book Group is one of the Free Library's longest running programs and is open to all. Interested in joining? For reading selections or to attend a meeting, please reach out to the adult librarian, with your name and contact info; a member of the book group will get back to you. If you are interested in joining or have questions, feel free to call Falls and ask for the branch manager. Our Book Group meets generally on fourth Monday of the month, in the downstairs meeting room.
---
Noon Years Eve at the Library
Friday, December 29, 11 AM
Falls of Schuylkill Library

Join us for a Noon Year's Eve celebration on the last Friday of 2023. We will gather at 11:00 a.m. for a craft, dance party, snacks, and a countdown to NOON! We will be celebrating in the downstairs meeting room; please use the Midvale entrance through the garden. For the whole family!
---
Movie Nights
---
CANCELED!
Life Animated (Documentary)
Wednesday, November 29, 6 PM
A coming-of-age story about a boy and his family who overcame great challenges by turning Disney animated movies into a language to express love, loss, kinship and brotherhood.
---
NEW! Community Game Nights
Second Wednesday evenings of the month, 6:00-8:00 PM: Watch for new dates
Enjoy board games? Looking to socialize? Meet up with neighbors? Have fun? Bring your favorite board game – Scrabble, Chess, Catan, Ticket to Ride: Days of Wonder – or card game – and get set to have some fun! This group meets monthly: Second Wednesday evenings of the month from 6:00-8:00 PM (watch for future dates). Popcorn provided. Feel free to bring other snacks.
---
NEW: Majiang
Second Wednesdays of the month: 6:00 to 8 PM: Watch for new dates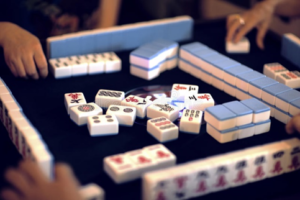 Interested in Majiang (Mah Jongg)? A Majiang group started up on July 12. Don't know how to play? No problem! Community Outreach and engagement committee member, La Sripanawongsa, a seasoned player, and middle school teacher is willing to teach the game.
---
Author/Book Events – watch for another one!
---
---
Ongoing Programs
---
Two Fiber Arts Groups!
Fiber Arts Group 1 MEETS WEEKLY – Every Tuesday, 2 to 4 PM, Main room
NEW DATES! Fiber Arts Group 2 MEETS MONTHLY – Third Mondays of the month: November 20, December 18. 5:30-7:00 PM., in the Downstairs Community Room.

Craving for a crafts group to meet up with? Want to connect, socially, with other creatives working on portable crafts projects? Looking to share your crafts project or project ideas with other creatives? Stop by the Library – bring a portable craft project (knitting, crocheting, hand-sewing, embroidery, jewelry, etc) that you are working on. Don't know how, but want to learn to hand-craft from others who are passionate about their projects? Stop in and watch and learn some basics.
---
About our other events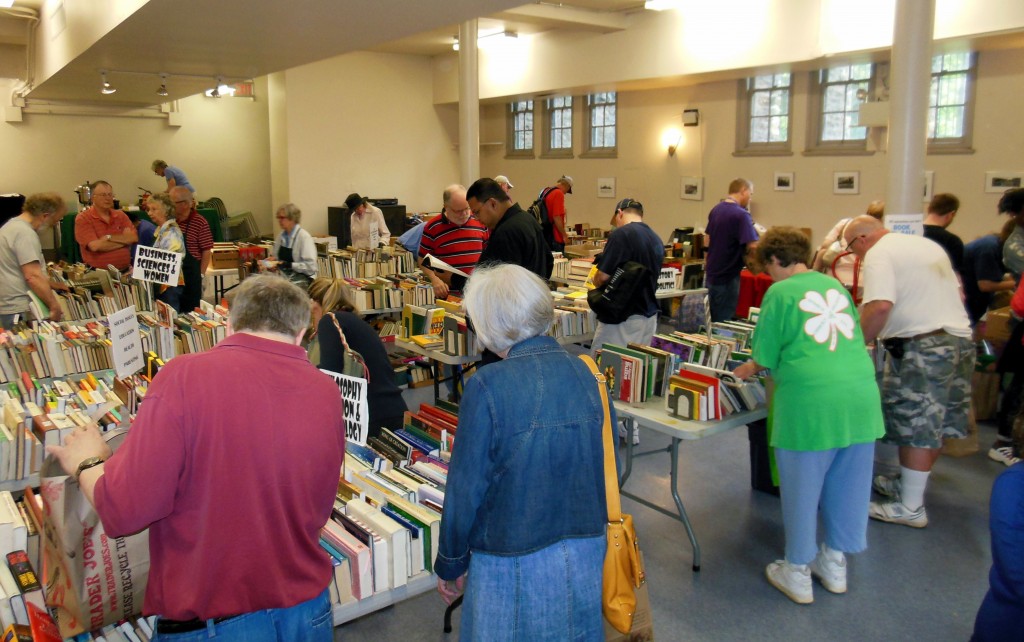 The Friends have several major fund-raising events through the years:
The Book Sales have thousands of hardbacks, paperbacks, CD, DVDs, and audio books at very reasonable prices. Especially popular are the children's book and games section and the rare or vintage tables. There's a members-only preview the day before. No Fall Book Sale in 2023. Instead, we celebrated the 110th Anniversary of the library..
Holiday Greens Sale, held in early December in cooperation with Vault + Vine on Midvale Avenue. Pick out your holiday tree and browse Vault + Vine for gifts, plants, and more – a great way to see friends and support two great organizations.
The Friends hold social gatherings for all of East Falls from time to time. In The Winter Interludes, the Library great room was transformed into an evening winter wonderland of blue and white. With special permission, we hosted a wine bar, a sumptuous dessert buffet and a silent auction-all donation-from gift certificates to local businesses to hand made gifts.
Free to all, the East Falls Performers is a night of sheer delight featuring a broad range of local musical talent and sponsored by the Friends. Every year the competition gets tighter and the open spots smaller. This event is a must for understanding why we say, "our Library is the heart of East Falls."
Having fun at the Winter Interlude – Photo by Brian Mudri
---
Friends Buy-A-Brick Fundraiser a Success!
At the May 28, 2022 Brick Dedication reception held in the Falls Library's garden, the Friends of Falls of Schuylkill Library celebrated the completion of their Buy-A-Brick fundraising campaign with the unveiling of the brick walkways. With live music by La Bella Nota, balloons, and refreshments, the donors of the 184 personalized bricks were feted and honored with words of thanks from Wendy Moody (Chair of the campaign), Martha Fuller (President of the Friends of Falls Library), Emily Nichols (President of the East Falls Community Council) and Caroline Davidson (former Friends President) who read The Brick Poem, which Moody wrote for the occasion. (see below).
The bricks sold quickly ($100 each) with over $14,600 raised for library projects. Each brick was lasered with the donor's choice of inscription, which included creative and endearing tributes to loved ones, pets, authors, and the library itself.
Buy-A-Brick Committee members also included Frankie Jueds, Suzanne Penn, and Mimi Mather, with refreshments chaired by Marie Filipponi and Mary Jean Cunningham. The bricks were inscribed by Lasermation Inc. and laid by Sean McCrossan.
A grateful thanks to our neighborhood donors and to our hard-working volunteers! Stop by the tranquil library garden to treat yourself to a bit of local history.
---
History and Architecture of the Falls Library
by Ellen Prantl
Presented at the Annual Meeting of the Friends of the Falls of Schuylkill Library
Wednesday, November 10, 2021 Click here to see a YouTube video of the presentation

If you have ever wondered about the imposing Gothic Tudor stone structure with its iconic cupola and catfish weather vane gracing the corner of Midvale Ave and Warden Drive, view this video.
The building in question is the 108 year old Falls of Schuylkill Library, a vibrant and important educational, social, and cultural center in East Falls. Distinguished architect and East Falls resident Ellen Prantl talked of the Library, its history as an original Carnegie Library, its architectural design and construction.
Ms. Prantl's illustrated talk focuses on the Carnegie library program, the requirements for a neighborhood to be selected as a site, the hiring of librarians under the program and the distinctive architecture of the building.
A resident of East Falls since 1985, Ms. Prantl is an architect with Jacobs, an international architectural/engineering firm with offices in center city. She specializes in institutional architecture with a focus on medical and research facilities. Ms. Prantl has also been an adjunct professor at Temple University, Moore College of Art and at Jefferson University.