NOT A REAL MENU! About Us Join or Renew Events About the Library Photos
Mock-up of home page with new theme
---
Author Talk: Arlene Lomazoff-Marron, author of If Only We Knew
Wednesday, Nov. 15, 6:30 pm, Midvale Avenue entranceLibrary
Lomazoff-Marron is a contemporary fiction writer who decided to write a novel upon retiring from a career in the healthcare field. Her debut novel was Beneath a Blanket of Snow. She will discuss her latest book If We Only Knew which was released in 2021.
---
Special Program: Taking Charge of your Bone Health. Joanne P. Fagerstrom, PT, CFP. Owner, Mindful Physical Therapy, LLC
Friday, Nov. 17, 11 am, Meeting Room of Falls of Schuylkill Library
Please let us know you're coming, so we'll have enough handouts. Email info@eastfallsvillage.org
Joanne Fagerstrom is a bone health specialist. Joanne has been a physical therapist since 1978 and is the creator of Strong Bones Exercise Classes. Joanne will discuss the importance of understanding bone density tests, why you must have a bone health plan, and evidence-based ways to safely and effectively strengthen your skeleton.
This is a co-sponsored event between the Friends of Falls of Schuylkill Library and East Falls Village.
---
110th Birthday Celebration: Falls of Schuylkill Library
Saturday, Nov. 18, 11:00 am-2:00 pm.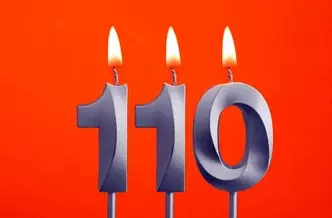 Back on November 18, 1913 – the Falls Library on Warden Drive opened its beautiful English Collegiate doors for the first time with a gala celebration. And now, on Saturday, November 18, 2023 from 11am – 2pm – exactly 110 years to the very day of its opening, the Friends of Falls of Schuylkill Library are inviting you to commemorate this occasion at a Birthday Party for the whole community. This free event is a public Thank-You to all our neighbors and library supporters.
Click here to see all the events and times.
---
Film Night: Life Animated (Documentary)
Wednesday, November 29, 6 PM, Midvale Avenue entrance
A coming-of-age story about a boy and his family who overcame great challenges by turning Disney animated movies into a language to express love, loss, kinship and brotherhood.
---

Holiday Tree Sale
Friday, Saturday, Sunday, Dec. 1, 2, and 3, 9 AM to 3 PM
Vault + Vine
---
Two Fiber Arts Groups!
Fiber Arts Group 1 MEETS WEEKLY – Every Tuesday, 2 to 4 PM, Main room
Fiber Arts Group 2 MEETS MONTHLY – Third Mondays of the month: November 20, December 18. 5:30-7:00 PM., in the Downstairs Community Room.
---

Friends of the Falls of Schuylkill Library is a 501(c)(3) organization. Contributions are tax deductible.